Welcome to this week's edition of What's On My Kindle? Where I showcase some of the books that I've got on my Kindle (most of which are on my ever growing TBR list and I proudly admit that I have one click problem). Some of them I've read, and continue to re-read because they are some of my favorite novels, and written by my favorite authors.
If you can read any novel by John Green and not experience all the feels, then there has to be something wrong with you...just sayin'. I mean seriously! A lot of his stuff, I need to read with an abundance of tissues, including the first book on my list...here we go!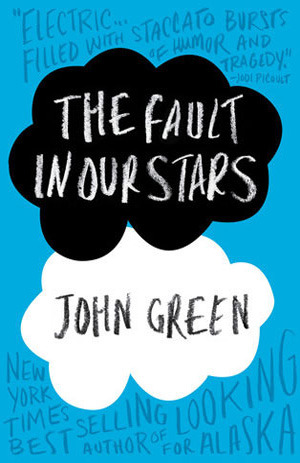 1.)
The Fault in Our Stars
Also now a major motion picture! Which I've yet to see, however, I do follow John Green on both Twitter and Facebook and I saw awesome pictures from while they were filming and I want to see this. I will have to check out redbox or see if it is on Netflix or Amazon for streaming...soon.
Seriously, this book is all about the feels. It is not your average happy go lucky story - though there are very happy moments within the story itself. It reminds us in a very human way about our mortality. Everything will come to an end at some point - we all live for a finite amount of time, and ultimately we die.
Despite tumor-shrinking medical miracles, Hazel's story will be ending prematurely. Her story's ending was written at the time of her diagnosis. However, the time between now and that ultimate ending is going to be re-written when Augustus Waters shows up at a cancer kids support group.
Okay.
Okay.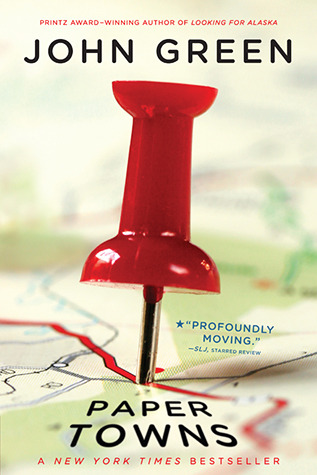 2.)
Paper Towns
Coming to theaters JULY 24, 2015!!!!! SQUEE!!!
Yes, another one of John Green's book is being made into a major motion picture. This one is another one that hits you in the feels and constantly keeps you going from start to finish.
Quentin has always loved Margo Roth Spiegleman - from afar. However, what happens when she comes into his room through his bedroom window in the middle of the night...dressed like a ninja? She drags him on an all-night ingenious revenge plan. However, Margo, always the enigma, becomes a complete and total mystery.
There are clues, left only for Quentin to find. As he goes along the very disconnected path, he begins to discover that Margo Roth Spiegleman is not the girl he originally thought she was.
3.)
Looking For Alaska
Yet another John Green novel that will be soon upon the big screen! SQUEE!! Is it 2016 YET? Pretty please? WANT NOW!!!
Miles "Pudge" Halter lives one perpetual nonevent. He has an obssession with last words, and the "Great Perhaps," and ultimately goes to Culver Creek Boarding School...where his life stops being a nonevent. Why?
The girl down the hall...Alaska Young. Gorgeous, funny, clever, self-destructive Alaska. A girl who is an event unto herself.
Once he meets Alaska, Pudge's life is never the same.
Alright Nerdfighters...which of the two movies that are coming out are YOU most looking forward to seeing? For me, I want to see them both...but my heart is with
Looking for Alaska
because that is by far my favorite John Green novel (sorry TFiOS...I love you too....).