Those six words popped up on my Facebook newsfeed, and when someone starts a song from one of my all time favorite movies...I must continue the song! I did, the entire opening verse to Dance Magic Dance by David Bowie from Labyrinth.
I'm glad I did.
Why? Because they were worth a fantastic gift from author Sinead MacDoughlas. A $10 Amazon gift card...which by the way was mapped out to the last two pennies before the email even hit my inbox. As if reading my mind, I'd checked one of my daily deal mails that had also popped up in my inbox and one of my favorite books is on sale for $2.99...so guess which book ended up on the list? Exactly.
So, wanna see the new books added to my Kindle?
1.)
Fractured Fairy Tales
by Catherine Stovall, Leah D.W. Victoria Kinnard, Sinead MacDoughlas (and many more!)
This book has been on my wishlist since it came out in December last year. I am really looking forward to getting into this book...I think it just managed to worm its way to the top of my TBR pile, and will be read as soon as I finish
Under the Never Sky
by Veronica Rossi.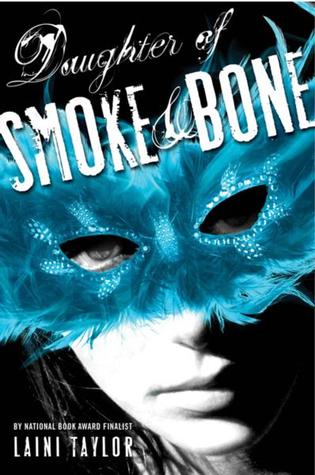 2,)
Daughter of Smoke & Bone
by Laini Taylor
I have read this book before, absolutely LOVE it! There are not enough words to express how much I absolutely adore this book and the subsequent books in this series (though I've not yet gotten my hands on book three). This book was the one that I mentioned earlier that was on sale for $2.99 and I had to add it to the list of what I'd purchased with this gift card because otherwise it would have cost the bulk of the gift card to get! Will more than likely get the other two with my Christmas gift card. We will see.
3.)
Whispers from Mirrowen Trilogy
by Jeff Wheeler
This book actually caught my attention, and the fact that all three books in this series were on sale (and I had money to spend), I figured I would give the trio a try. I will decidedly let you know at least how the first book is, and more than likely, knowing my book OCD I will finish the series anyway.