Each week I will feature a book that I have read, that I want to read, that I own, or that I want to own (because face it, will I EVER be able to read all the books I own? Not likely).
Yes, Matilda, I do have a TBR pile as big as the number of books you've read in your short little lifetime...don't judge me! Anyway, on to the main attraction, this week's book...
The Name of the Wind: The Kingkiller Chronicles: Day One - Patrick Rothfuss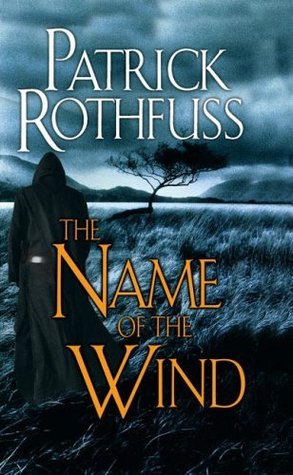 This is told from the point of view of Kvothe, and this series is by far one of my absolute FAVORITES of all time. I have read, and re-read this story and the second book in the series. I will read them again and again. This is one of my go-to novels when I can't find anything to read. The story is complex, the characters are hard to dislike and Patrick Rothfuss has deftly created a wonderful world in which I want to get lost in.
As each page unfolds you find out the story of Kvothe's life, or Kote, as he goes by until his true name is discovered. His orphaned beginning to how he became a hero, and why he is now nothing more than an Innkeeper...an Innkeeper with a fantastic story. I highly suggest you check this book out and much more by this fantastic author.