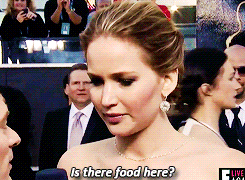 There has never been another time when Jennifer Lawrence was my spirit animal more than the time she asked this question! Seriously, I am all about the foods, and all about my meal prep now.
My meal preps are usually done on Sunday mornings, and I am getting into the groove of making my meals for the week. This is easier for me because I get my schedule for the week on Saturday. I will be working on making some breakfasts and things, right now, I am waiting to get paid (this week is pay week) and I am going to be working on some new meal preps for next week. This week's meal prep was super simple, and gave me about 6-7 meals worth, because I do about half a cup to a cup of the meal that I made for each meal. This will provide me with plenty of meals for a good portion of my week since most of my days start at 930a and go until about 730pm when I finally get home and can have dinner.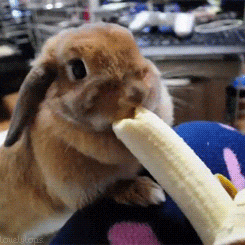 This week I've got a couple of meals that will be my quinoa, chicken and corn paired with some mandarin oranges, I also have 1 meal that will be paired with some pineapple. I've also been snacking on some almonds and pistachios, and my little indulgence for the week is some red and green M&Ms that were on sale from overstocked Christmas candies. I also have a few containers of Yoplait! yogurt my two favorite flavors are the Whips chocolate and vanilla. I've also tried some of their mix-ins which are really good as well and definitely have that crunch factor.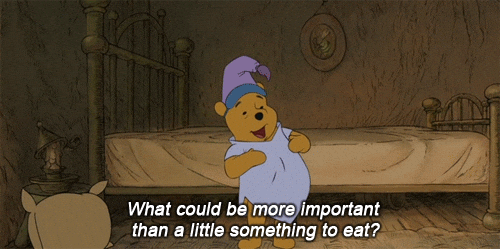 Okay, here is the basics of what I'd done for my meal prep for this week:
Things You'll Need
2.5 cups white qunioa

1 14.5 oz can low sodium chicken broth

14.5 oz water (I filled the can from the chicken broth)

Salt and pepper to taste

2 small cans of chicken

1 can of corn

Fajita seasoning, chili powder, cumin, paprika
The Cooking Process
Add chicken broth, water and rinsed quinoa to a sauce pan, season with pinch of salt and pepper to taste. Cook for 15-18 minutes until all the water has been absorbed.

In a saute pan combine two cans of chicken, can of corn, and the remainder of the spices. Cook until corn and chicken are warm, and slightly charred.

Add to the pan containing the quinoa, stir to combine.

Portion 1/2-cup to 1-cup servings into meal prep containers. Store in the fridge for 3-4 days.