Welcome to this week's book of the week! This post almost didn't make it until some time tomorrow because I simply could NOT decide on a book to pick for this week's book of the week. So, with out further adieu...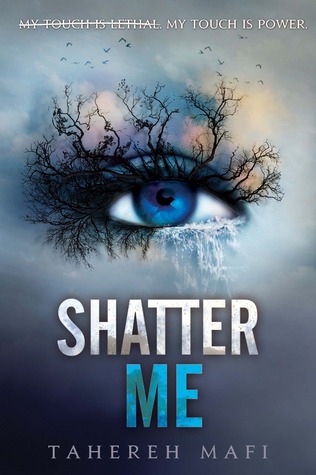 Seriously, look at this cover. I've looked at all the covers on goodreads and this is by far one of my favorites. However, I like some of the covers of the foreign language prints A LOT as well. Anyway, this book...this book about killed me. Seriously, all the damn feels. All the things.
At the beginning of the story we meet Juliette, who has not touched anyone, not been touched in 264 days. Simply because, the last time she touched someone even as an accident...she was locked up by The Reestablishment for murder. Murder.
However, in the 264 days Juliette has been locked away, the world is crumbling. Diseases are killing the population. Food is scarce. Birds do not fly anymore. Even the clouds are the wrong color.
The Reestablishment claims that their way is the only way to bring things back into something akin to normalcy. However, Juliette has a choice...she can either be used as a weapon or she can be a warrior.
Go. Read. This. Book. You'll be glad you did!