This week's #TBT is one that is near and dear to my heart. One of my favorite periods in history to study is the Holocaust during World War II. People have called me morbid because of it, but that doesn't change the fact that it is a truly fascinating time period to study. It shocks and saddens me that so many people, so many nations turned blind eyes to what was really happening in Germany and the surrounding countries.
The stories written by survivors, the tales of the nightmares that they have endured, and will continue to endure until their last breath takes them to a place of no suffering are the ones that tend to stick with me, more than any fantasy story written.
These are some of the books that have impacted me the most, and further encouraged me to read the stories of survivors, visit the memorials, the museums that are set up to remember, remind and honor those who were among the millions that lost their lives in the face of hatred.
I read this in high school. I own a copy, I will always own a copy of this book. This book more often than not brings me to tears every time that I read it. I do not blame him his hatred for God as he comes face to face with evil at its most vile, and his reminder that this horror should never be forgotten and never be allowed to repeat.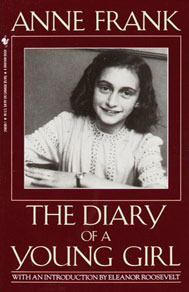 Who has not read this tale? If her story does not bring you to tears, then there is something seriously wrong with you. A young girl, one of many, who were forcefully separated from her family after they managed to hide for so long. Eventually, I want to go to the house where she was hidden, walk the paths that she took within that house and see how she lived, fearing that the next moment could be her last moment of freedom.
When I was attending Flagler College, I had the honor and the privilege of meeting a Holocaust survivor. There is not a lot of his lecture that stayed with me, however the fact that he survived. He survived that horror is enough for me to know that the man I met was meant to survive that atrocity and share his story with the world. I wish I could even recall his name, it saddens me that I cannot even do that.