Welcome to this week's Book of the Week! YAY! Another week where I remembered to do the things I was supposed to...at least this post anyway...and at least I'm starting the week off right then. ANYWAY! Let us not discuss my failures....or rather my inability to stick to the schedule that I SET UP FOR MYSELF! .... Moving on!
This week's book of the week is another that is on my current TBR list for January, and that I own and will get to. Provided I can stop doing bad things to my library card and bringing home more books that have to be read on a deadline.
Without further adieu....I present to you this week's book of the week...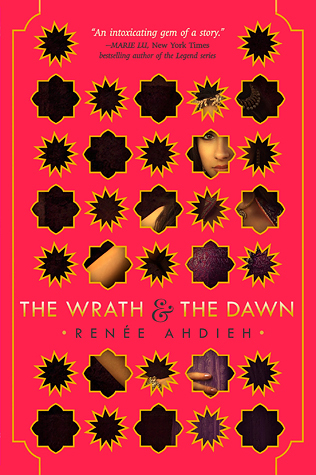 I've actually had this in my possession for a couple of months, as I'd won it from a giveaway on Goodreads...while I'd actually had it checked out to read from the library. Yeah...see how my luck works sometimes! I've heard good lots and lots of good about this book. I plan on getting to this book at some point this month (as I said above) but as we know I have horrible issues with self restraint when it comes to doing bad things to my library card.
Anyway...about this book...
Khalid, the Caliph of Khorasan, is a monster. Each night he takes a new bride. However, each night he has a silk cord wrapped around their throat. Things are progressing in such away...and ultimately Shahrzad's dearest friend has become one of Khalid's victims. Now, she is vowing vengeance and her plan involves volunteering to be Khalid's next bride. She vows to stay alive, but to end his reign of terror once and for all.
This is a retelling of A Thousand and One Nights, and it is decidedly one that I am looking forward to sinking my teeth into hopefully sometime before the end of the month! I was insanely pleased by winning this book from the publisher from a giveaway. It is so very pretty to look at!