WISHLIST WEDNESDAY!!!
Every booknerd has a wish list...it's usually a synonym for their TBR pile...which as we all know grows exponentially every time another book is read. Seriously. God forbid you've read the first book in a new series...EVERY other book that comes out in that series gets added to the TBR pile. Don't even try to deny it...you are all guilty of it! I know I am, unashamedly so!
Anyway, here are some of the books that have come out in the last day or so that have wormed their way onto my wish list (read TBR pile)!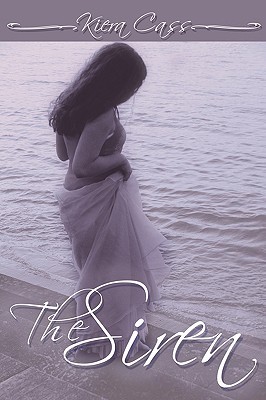 The Selection is one of my favorite series, and the fact that Kiera Cass has a new book coming out that isn't in the series, makes me happy. I want to see more from her. I am still missing a couple of books from the Selection, but I'll fix that eventually. For now, I want this book...seriously. The cover is pretty and the premise of the story sounds absolutely fantastic.
The following is taken from the blurb,
"You must never do anything that might expose our secret. This means that, in general, you cannot form close bonds with humans. You can speak to us, and you can always commune with the Ocean, but you are deadly to humans. You are, essentially, a weapon. A very beautiful weapon. I won't lie to you, it can be a lonely existence, but once you are done, you get to live. All you have to give, for now, is obedience and time..."
Cannot wait to get my hands on this in print or ebook.
Charlie Jane Anders is the editor-in-chief over at io9.com and this book has definitely caught my attention. I am definitely looking forward to this book, I love reading her reviews over on io9.com, and I've not had the privilage of reading any of her books before. I will have to remedy this situation...seriously! Beyond that, I think part of the reason this one ended up on my wish list is because the cover is absolutely WONDERFUL. The birds against the background...really does make it look like birds in the sky. Sorry, I'm a sucker for a pretty cover...which tends to lead me into trouble with books... but oh well!
Here's a bit from the blurb -
But now they're both adults, living in the hipster mecca San Francisco, and the planet is falling apart around them. Laurence is an engineering genius who's working with a group that aims to avert catastrophic breakdown through technological intervention into the changing global climate. Patricia is a graduate of Eltisley Maze, the hidden academy for the world's magically gifted, and works with a small band of other magicians to secretly repair the world's ever-growing ailments. Little do they realize that something bigger than either of them, something begun years ago in their youth, is determined to bring them together--to either save the world, or plunge it into a new dark ages.
What books are you looking forward to?