Hello lovelies! I realize, I'm a day late, but at least you are getting that pretty little book of the week! Love you all and not even gonna waste time chattering. Let's get down to business.
This week's book of the week is definitely a good one, and one I'm decidedly getting ready to sink my teeth into (after I finish my library books...so super late this month or early next month).
Go Set a Watchman
Harper Lee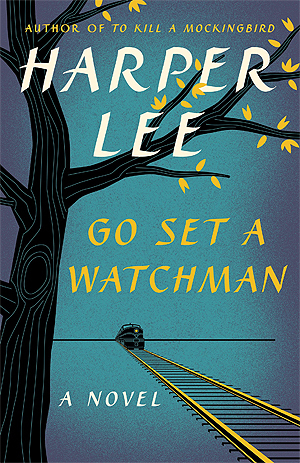 Okay, everyone who has read To Kill a Mockingbird knows that this book is a good thing. Seriously. To know that Harper Lee has published a second book makes me very happy. I always enjoyed To Kill a Mockingbird even when I read it for high school English.
This novel is set two decades after To Kill a Mockingbird and we once again get to revisit Atticus Finch when his daughter "Scout" returns home from New York for a visit. Civil rights tensions are prevalent throughout this story as it takes place during political movements and tensions that helped transform the south during that time period.
Many of the characters from To Kill a Mockingbird show their faces in this novel, and it provides us with an up close and personal view of Jean Louises' transformation during her bittersweet homecoming. Secrets are learned, and many things are thrown into question.
I am anticipating the need for tissues when I ultimately get into this book. I will more than likely pair it with a re-read of To Kill a Mockingbird which won't take me anytime at all to get through.