Hello lovelies! Welcome to another Sunday! I do hope you had a good weekend and I hope your week is filled with all the fun and wonderment that comes with reading a good book! It's Sunday, and we all know what that means here at the confessional...time for book of the week!
Honestly, do you know how HARD this decision is for me each week?! Honestly, I have to pick one awesome book to feature and ninety-nine percent of the time I have absolutely no idea what book I'm going to feature...because honestly, I read so many and there are so many that I want so desperately. However, this week's book I've had planned since last week! I know, look at me being all you know pre-planning and things!
A Court of Thorns and Roses
Sarah J. Maas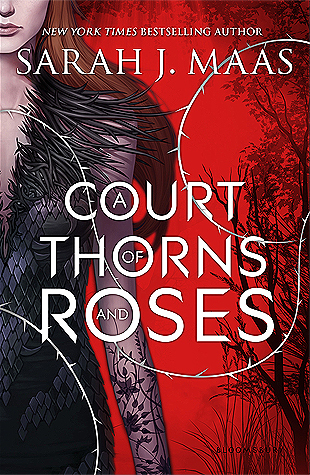 This will be the second series by Sarah J. Maas that I'll be reading and honestly I am looking forward to it. I've heard an abundance of good things about this book and I am anxious to read it as well as a bit weary. Mainly, because I hope that it lives up to the hype and that it doesn't fall flat. Books that tend to have so much hype tend to fall flat with me, however, I do like her Throne of Glass series so hopefully I will like this one.
If you've read this one, please tell me that this one is absolutely wonderful like her other series?!