Happy Sunday lovelies! Another week has begun and that means it is time to share with you the book of the week! I know, I missed last week - I blame acute bronchitis. Now, I have meds and all sorts of things that are making me feel loads better! Thankfully, I am using my bullet journal for plotting and planning and hopefully getting myself back on track to ensure that I keep creating awesome things for all of you to indulge in!
Anyway, this book of the week is one of my favorites so far of 2016, and I want to read it again. However, not so much adding it directly to my tbr pile because well...we all know the state of my TBR pile.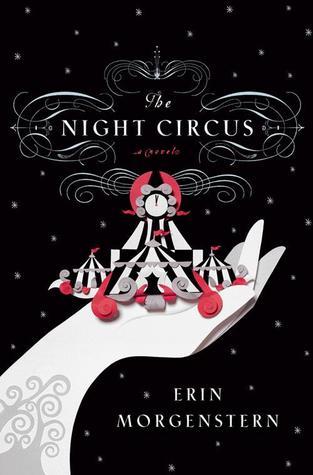 The Night Circus by Erin Morgenstern is absolutely wonderful. Charming. Brilliant. Engrossing. I finished this book in two days, and I absolutely fell in love. It can possibly be a little bit confusing at first with the shifting POV however, it is well, well worth the read.
Any and everyone I can recommend this book to I greatly will! Read this book. OH MY GOD read this book!
Yes, there is the circus aspect, however there is also a competition between two young illusionists. That competition is an interesting little twist to things, and makes the book all the more enjoyable because it takes a little bit for them to realize who they are competing against. The imagery in this novel is absolutely stunning and I want to live in this world.
Have you read this book? Is it on your TBR?