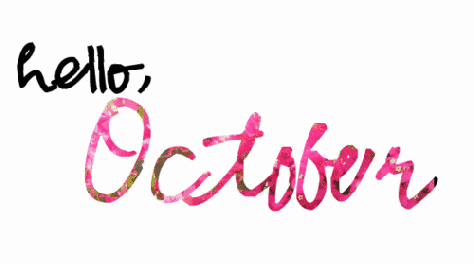 Hello lovelies! It has been a little while, and I'm back on track with things. I've been working on vlogs and videos for you, and I'm hoping to get back into getting things moving here as well, because it's been too long and I've missed you all terribly.
There will be a post about some of the things that I've been dealing with, but that won't be today. I'm considering making it a separate vlog and uploading it to my youtube channel, along with an accompanying blog post because there has been a lot going on and I feel the need to offer you that little glimpse into my personal life - if you wish to know me that well that is.
Anyway! I have been working on my October Plan with me, and the video just went live this morning, you can watch it below, or over on my youtube channel.
There will be a lot of black and orange for this month because well...Halloween. I even have a few cute little images that I printed out and will be adding to my upcoming weeklies as we get closer and closer to Halloween. Also, I will be reworking graphics and images here for Halloween and Fall in general, because I like decorating the blog for the seasons! I am also working on making a new cover image for my youtube channel, as well as my various other social medias.
Right now, I am also snapping pictures to use as thumbnails for various things, and images for blog usage. There is a lot happening behind the scenes, and I'm so very much looking forward to sharing it with you and showing you what I've done.
As for my reading outlook this month, I'm starting with a re-read of "My Lady Jane" and where I go from there I'm not 100% certain yet. We will see how things go and you'll find my full October TBR list on the side bar where it usually is!
For now, I've gotta get back to work and actually start today's vlog!
Love you all!
Stay safe
-Caedy